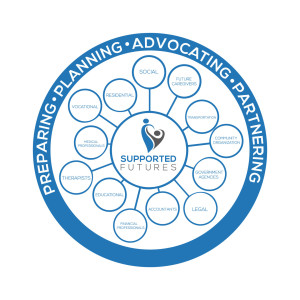 Supported Futures' mission statement is to help families wade through the complexities of helping a child with special needs.
Supported Futures is the foundation for the many resources we provide to families. It is difficult to sum up everything we offer. We are here to help coordinate all of the complex, yet important, pieces in your life, your family's life and, of course, your loved one's life.
What do we offer or how can we help you? We play a vital role and can support you in so many ways. We can play the role of your consultant, advisor, advocate, and coordinator. In all likelihood, in the thick of the complexities of your life, you may very well have said you need a secretary. That is our role, too!
Read More
Collectively, the staff members at Supported Futures share a common bond: We have personal and professional connections to persons with disabilities. These connections provide the base of our passion and drive to offer a helping hand whenever possible.
Each member of the Supported Futures staff is highly educated, holding at minimum a Master's Degree in their field of expertise. Each of us has varied backgrounds in such areas as:
• Intellectual disabilities
• Autism
• Emotional disorders
• Learning disabilities
• Mental health
• Orthopedic impairments
Through extensive knowledge in the areas of housing, benefits, special education and planning, our team gives a comprehensive approach toward meeting the needs of persons with disabilities.
Our Story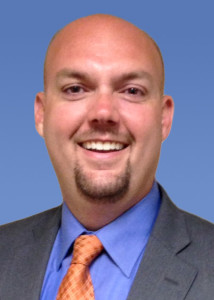 Supported Futures was born out of a dream — one designed to help support families in developing comprehensive plans for their child's future.
Andrew Daly, the founder of Supported Futures, spent 13 years teaching students with special needs. Through his work, Andrew experienced first-hand the difficulties families had navigating the system and creating sustainable plans for their children as they transitioned into adulthood.
By acknowledging the need to plan beyond what school and government agencies can provide, Andrew felt compelled and empowered to create a support system for families. He did not want families to feel like they were alone in their journey.